Guitarist For Hire
Guitarist, composer and teacher, Dan Schumacher is an active musician in his community. He can be found playing at a wide variety of venues and events in the Alamo City and surrounding areas. To list a few recent performances, Dan has had the privilege to play music for:
 The San Antonio Mastersingers' 16th Annual Musical Shower of Roses
The inaugural cocktail dinner for the new UTSA president, Dr. Taylor Eighmy,
The University of Texas System Academy of Distinguished Teachers Award in Austin TX,
The San Antonio Airport to celebrate a new direct flight,
The opening of Embassy Suites by Hilton San Antonio Brooks Hotel & Spa,
Private events at both Hotel Emma and The Argyle,
A nursing home for adults suffering from Alzheimer's,
Mother's Day brunches,
Wedding ceremonies and receptions,
Performance Testimonials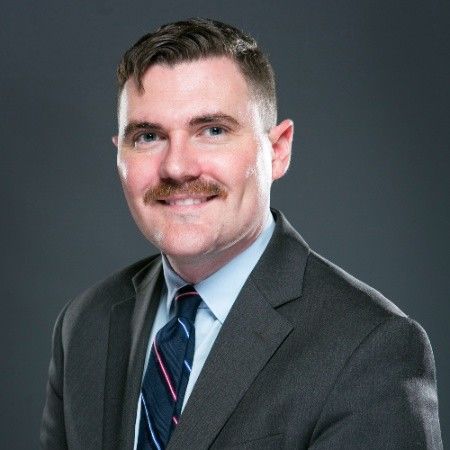 "I hired Dan Schumacher to perform as a guitarist for The University of Texas Academy of Distinguished Teachers' Induction Ceremony in April 2018. At the time, Dan was an undergraduate student at The University of Texas at San Antonio, and after watching a video of him performing, I recommended him to the executive officers of the organization, who unanimously agreed to ask him to perform. 
What I really appreciated about Dan was his professionalism and flexibility. Even though he was a busy student, he was incredibly responsive to emails and made time to chat with me over the phone about expectations. He arrived early; conducted himself in a friendly, professional manner; and was very easy to work with. 
As an event planner, I was grateful that he brought his own equipment, including microphones, an amplifier, and more. Dan's self-reliance made my job much easier because I didn't have to worry about setting up the equipment. 
If you are in the market for a performer, I wholeheartedly recommend hiring Dan Schumacher. He's talented, easy to work with, and professional."
Cuba & Projects
Dan has been featured three times on Texas Public Radio as a member of the UTSA guitar quartet: a group of four student and professional guitarists who specialize in American and Cuban music. TPR followed the story of the quartet's preparation and participation in a concert tour across Cuba. The four guitarists performed in Havana, Cienfuegos, and Pinar Del Rio where they played concerts in historic cathedrals and had the chance to meet and perform for the prolific Leo Brouwer. Click the links below to listen to the whole story.

TPR #1, TPR#2, TPR #3
As a composer, Dan is working to compose a collection of ragtimes for guitar duo. Currently he is working with violinist Lauren Logan in a duo that specializes in ragtime and tango music. 
In May of 2018, Dan was a soloist in the premiere of Poetics. This one-man one-act play focuses on the Greek philosopher Socrates who, because of his birthplace, discovers that he will be put to death. Author and actor of the play, Erik Pitty, said that he wrote the play to "draw attention to modern immigration issues." Erik and Dan next plan to bring the play to Austin.
Teaching Statement
Despite his focus on performance, Dan holds a strong interest in teaching music lovers of all ages. He believes that music should be fulfilling and fun and that with practice, the end result should, not only entertain the audience, but also build a sense of confidence in the performer. Dan taught group classes to elementary and middle school guitarists as the Guitar Coordinator and Assistant Director of the UTSA String Project. After two years of involvement in the program, Dan received the String Project Excellency Award in 2017. 
Currently, Dan is teaching guitar, ukulele and beginner piano at LJE music academy.

Locations-
Dan's house (Close to SA Airport)
LJE Music Lessons
Students' houses
Please contact me to see what will work best for you. 
Teaching Testimonials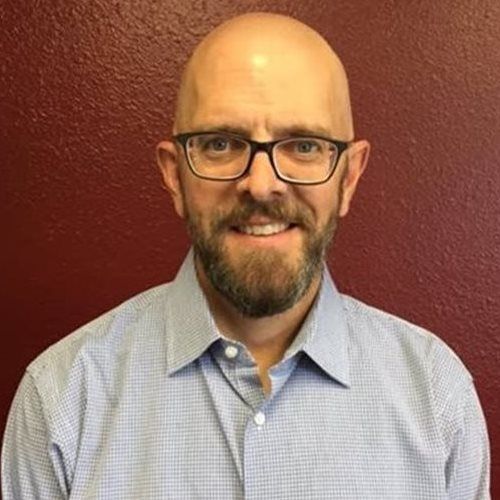 Dan has been a wonderful instructor for our 13-year-old daughter. She started with him over a year ago as a complete beginner after he was recommended by a friend. She has made great progress in that time. Dan works well with our daughter. His style of instruction is very easy-going and friendly. He does not make harsh criticism but rather he gives solid, constructive advice on technique. Our daughter began with classical guitar but has now changed to acoustic guitar and more pop/modern tunes, her preferred style. She looks forward to her lessons with him. He keeps her engaged in the lessons by choosing a variety of songs that she likes and are appropriate for her level.  Having attended his senior recital at UTSA, we can attest to his excellent artistic and technical guitar skills. I would recommend Dan to any beginner to advanced guitar player who is looking to improve his or her skills.
-Dr. David Ross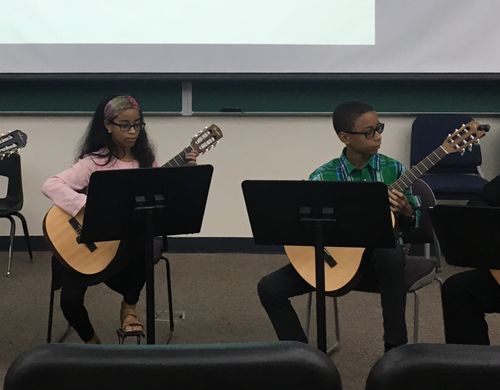 For the past two years, Mr. Daniel Schumacher has been such an important teacher in my kids' musical growth. My kids began with him in a group guitar class. The kids not only enjoyed Mr. Schumacher as a fun and exciting teacher, they were truly learning at a rapid pace with him. They are currently beginning their second year of private instruction in guitar. I cannot say enough positive things about Mr. Schumacher. He is passionate about his craft and he is passionate about his students.  In turn, my kids are passionate about guitar and look forward to learning with him every week.
Mrs. Sonya Smith
Credentials
Dan Schumacher is a graduate (B.M.) from the University of Texas at San Antonio, where he studied under Dr. Matthew Dunne. While only a sophomore at the university, Dan was the featured guitarist at the 2015 UTSA Winterlude, and his guitar duo came in second place in the 2015 Brownsville Guitar Competition. UTSA gave Dan the opportunity to play and participate in masterclasses with many of the most distinguished classical guitarists in the world. This includes Leo Brouwer, David Russell, Berta Rojas, Sergio Assad, among others. Dan received the Guitar Excellency Award from the university in 2017 and again in 2018.